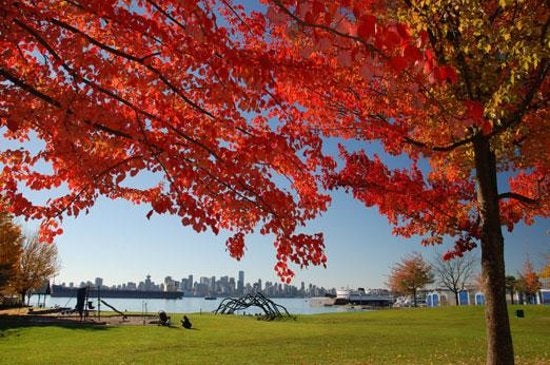 Fall is upon us, which is typically the second busiest time of the year in Vancouver real estate. The market continues to hold steady in spite of high interest rates and a pull back in the Canadian economy; however, we are seeing less competing offers, some price reductions and days on market increasing in some market segments. The entry level market in all categories remains very strong while the higher end luxury market continues to struggle. We are seeing more mortgage renewals occurring and hearing about homes coming to market due to affordability issues.
It's becoming a good market to upsize in - houses are cooling down while most condos and townhomes remain steady. Rents are the highest we've ever experienced so we are seeing investors snapping up presale homes.
Seller's Best Bets
 - Condos and townhomes in North Vancouver are showing a 33% sales ratio, single family detached homes 22% sales ratio*, East Vancouver condos are also fairly hot with around a 23% sales ratio*, these are all strong sellers markets. 
Buyer's Best Bets
 - Single family homes over 2.5 million in East Vancouver, North Vancouver and West Vancouver.
Best Investor Buys
 - The Sanctuary development at Horseshoe Bay will pay your mortgage for two years! They need to sell homes. Message us for details. Also, a number of newly finished condo developments are offering some pretty large credits! We just sold a buyer into an East Van development and they were issued over $130,000 in credits (price was around the million dollar mark, so this was a huge savings). Also, there are still some great presale buys out there too!
While we are seeing more inventory and less frenzy in the market there may be a slight decrease in prices; however, we feel significant drops are unlikely unless there is a surplus of available properties that come to market. Despite the rate hikes and much higher qualifying rates, investors continue to show interest in presales, and first-time buyers as well as individuals seeking larger homes are active in the market. Vancouver's appeal as a highly desirable place to live and invest remains unchanged. The limited supply of single-family homes, coupled with the slow pace of construction, contributes to the resilience of property values. With population growth outpacing construction, the demand for housing should continue to support stable prices.
If you're curious what your property is worth, considering a move or have any general questions about the market, we are always here to chat.