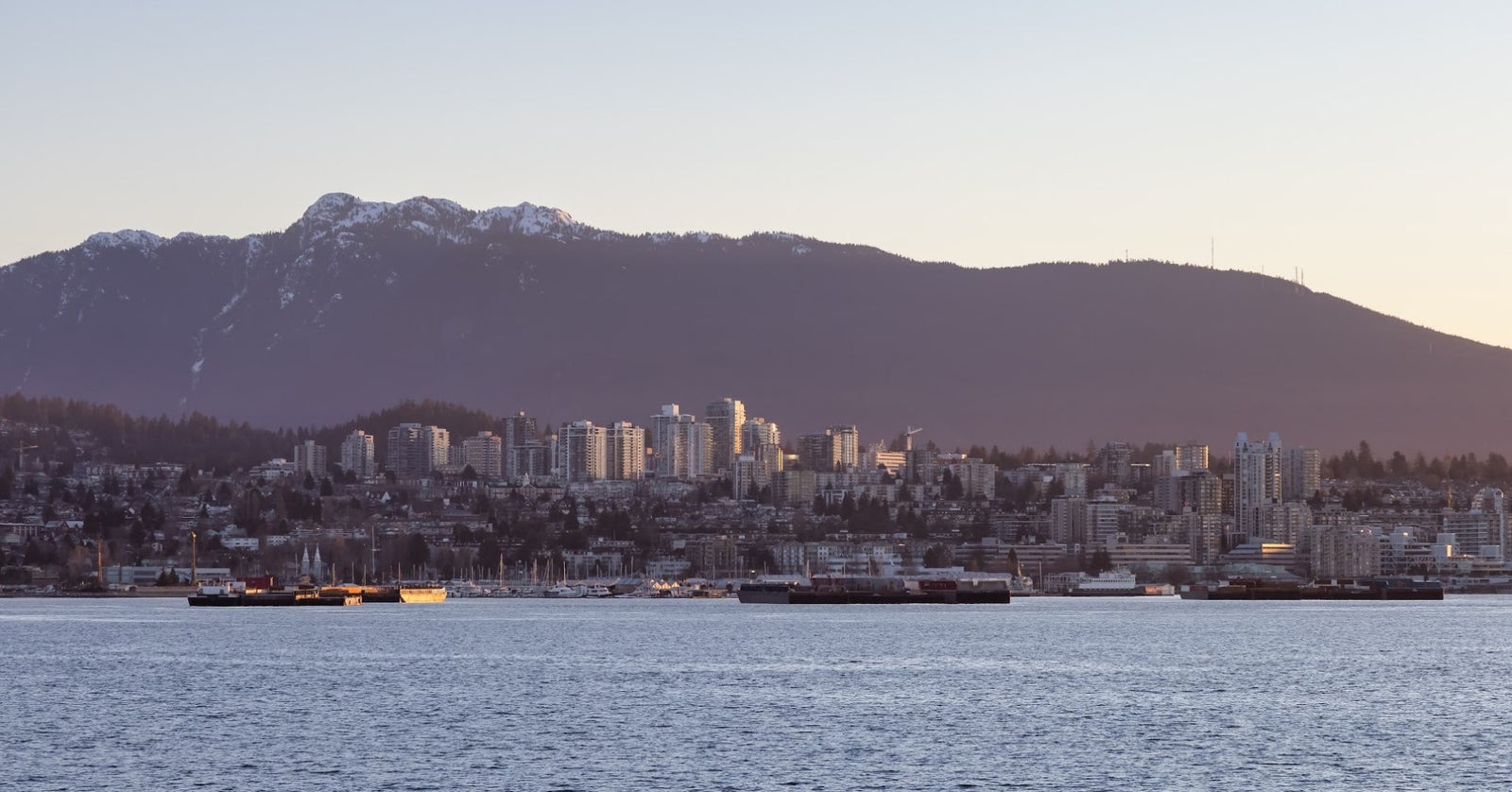 For prospective homebuyers, selecting the perfect neighbourhood is an exhilarating and pivotal decision. If your sights are set on settling in North Vancouver's captivating Lonsdale District and Lynn Valley District, your quest concludes here. Enveloped within this breathtaking natural panorama lie vibrant communities boasting an array of amenities, parks, history, and even a sprinkle of celebrity charm. Let's take a closer look at what makes these areas so enticing.
Urban Energy and Cultural Flair of Lonsdale
At the heart of North Vancouver,
Lonsdale District
buzzes with energy and excitement. Its lively streets blend old-world charm with modern innovation. The aroma of freshly brewed coffee lures you into charming cafes, while boutique shops showcase creativity at its finest.
Lonsdale caters to outdoor enthusiasts, with yoga studios and hiking trails just moments away. The culinary scene is a delight, from cozy cafes to trendy restaurants offering diverse cuisines. The arts and culture scene thrives with galleries, studios, and vibrant festivals. Lonsdale's energy is captivating, a dynamic neighbourhood harmonizing history and modernity.
Upper Lonsdale: A Tranquil Haven
Nestled against the backdrop of the stunning North Shore mountains, Upper Lonsdale welcomes you with its serene ambiance. This residential haven boasts spacious properties and breathtaking views.
The Grouse Grind
, a popular hiking trail, is a stone's throw away, making it an outdoor enthusiast's paradise. Upper Lonsdale is also home to some of the city's best schools, making it an ideal choice for families.
Central Lonsdale: The Heartbeat of North Vancouver
Pulsating with vitality,
Central Lonsdale
presents an ideal fusion of urban conveniences and natural splendour. This dynamic neighbourhood is celebrated for its assortment of fashionable boutiques, inviting cafes, and a broad spectrum of restaurants catering to diverse preferences.
Additionally, this lively area hosts many community gatherings and festivals, nurturing a profound sense of unity among its residents.
Lower Lonsdale: Urban Living Meets Coastal Charm
Lower Lonsdale, often referred to as "LoLo," is a charismatic waterfront community that captures the essence of coastal living. Revel in stunning waterfront views, explore the
Shipyards Night Market
, and embark on adventures from the SeaBus terminal. 
Stroll along the iconic
Burrard Dry Dock Pier
and pause at the bustling
Lonsdale Quay Market
to savour fresh seafood. Quaint boutiques, trendy eateries, and lively entertainment options make this district a hub of activity that truly comes alive.
Grand Boulevard: Where History Comes Alive
Steeped in history, Grand Boulevard is one of North Vancouver's oldest neighbourhoods. Its heritage homes and tree-lined streets exude charm and character. 
Stroll through the area to admire the architecture or
visit the local heritage sites
to learn about the district's rich past. Discover unique boutiques, cozy cafes, and local gems that foster a tight-knit, inviting atmosphere.
Lynn Valley's Natural Beauty and Community Spirit
Nestled amidst North Vancouver's lush landscapes
Lynn Valley District
exudes charm and allure. The neighbourhoods seamlessly merge nature with contemporary living. Towering evergreens, babbling brooks, and majestic mountains create a serene backdrop that soothes the soul.
Beyond its natural beauty, Lynn Valley thrives on community connections, transforming neighbours into friends who share experiences and trust.
Lynn Valley Village
presents a variety of excellent shops, restaurants, and even a yoga studio, catering to all your essential amenities. Outdoor enthusiasts of all ages will find their paradise here, from scenic trails to mountain biking. Lynn Valley promises an exceptional blend of tranquillity and adventure.
Lynn Valley: Nature's Playground
For those craving an immersive natural experience, Lynn Valley is a paradise waiting to be explored.
Lynn Headwaters Regional Park
invites exploration through diverse ecosystems.
Rice Lake
, close to Lynmour, beckons with its serene shores, a tranquil oasis amidst towering trees. An idyllic hike around the lake reveals an abundance of flora and fauna, creating a symphony of sights and sounds that soothe the soul.

The iconic
Lynn Canyon Suspension Bridge
offers a thrilling adventure amidst the lush forest canopy. Hike along the trails, swim in natural pools, and connect with nature in its purest form. This district exemplifies the harmony between suburban living and untamed wilderness.
West Lynn: A Quaint Suburban Retreat
With its charming residential neighbourhoods and tree-lined streets, West Lynn offers a peaceful suburban escape. This area is known for its close-knit community vibe, local markets, and friendly neighbourhood gatherings. It's the perfect place to enjoy a slower pace while staying connected just a short stroll to all of the Lynn Valley amenities.
Lynnmour: Where Convenience Meets Green Spaces
Lynnmour, part of the
Lynn Creek District
strikes a balance between modern living and natural tranquillity. With easy access to
Capilano University
and the
Park and Tilford Shopping Centre
, residents can enjoy a mix of education, shopping, and entertainment. The nearby
Seymour River Suspension Bridge
and
Inter River Park
provides ample green space for outdoor activities and picnics.
Real Estate: Discovering Your Ideal Dwelling
Lynn Valley and Lonsdale neighbourhoods shine brightly in North Vancouver's real estate landscape. Diverse housing options cater to various preferences, from luxury single-family homes embraced by nature to modern townhouses and condos. Both neighbourhoods offer not just houses but homes that embrace a sense of belonging. 
Convenience and Accessibility Redefined
Imagine strolling through Lynn Valley or Lonsdale neighbourhoods, where convenience and accessibility enhance daily life. Everything you need is within reach, from fresh produce at farmers' markets to charming coffee shops. The neighbourhoods offer well-connected public transit options, ensuring easy commuting to downtown Vancouver and beyond. Cycling enthusiasts also have a network of bike lanes and trails to explore. Convenience and accessibility are woven into every aspect of life in Lynn Valley and Lonsdale areas, making them exceptional places to call home.
A Glimpse of Celebrity
Over the years, North Vancouver has been home to various notable personalities. From actors and musicians to athletes, the area's allure has attracted the likes of Ryan Reynolds and Bryan Adams. Imagine sharing the same neighbourhood with these renowned figures!
Your Perfect Home Awaits
Whether you're drawn to the tranquil mountainside of Upper Lonsdale, the vibrant urban energy of Central and Lower Lonsdale, the natural wonders of Lynn Valley, or the balanced lifestyle of West Lynn, Lynnmour, and Boulevard, North Vancouver's Lonsdale and Lynn Valley Districts offer an array of options to suit your preferences. As you find the ideal home, let these charming neighbourhoods captivate your heart and offer you a place to truly call your own.

At
Kelsie and Morgan Real Estate Group
, our expertise is deeply rooted in the local area, making us your ultimate guides to finding the perfect home. With an intimate knowledge of the neighbourhoods and a passion for connecting individuals with their dream properties, we pride ourselves on delivering personalized service beyond expectations. Navigating the North Vancouver real estate landscape is our forte, and we are dedicated to crafting a seamless and enjoyable home-buying journey for you.
By contacting us today

,
discover the difference of working with Kelsie and Morgan Real Estate Group. Your dream home awaits, and we're here to guide you every step of the way.