Have you heard? There's a new pedestrian bridge in Lynn Creek!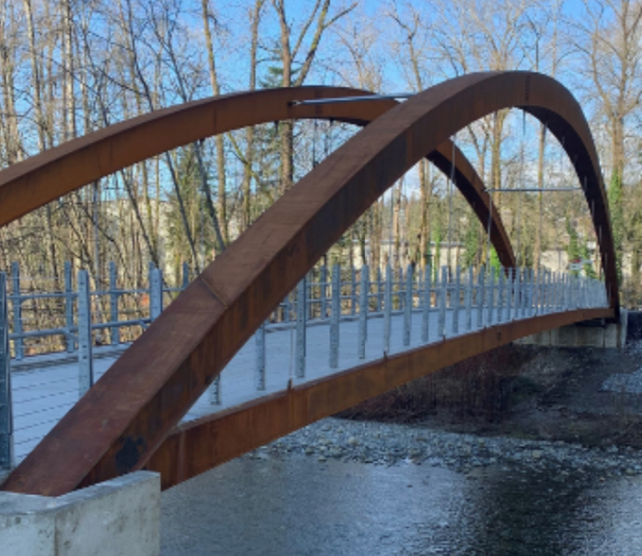 The Spirit Trail bridge over Lynn Creek opened after about six months of construction. The four-metre-wide, 52-metre-long span connects Seylynn Park, at the end of Hunter Street, to Bridgman Park.

As Apex explains, "the new pedestrian bridge is part of the District of North Vancouver's Lynn Creek Implementation Plan and their intention is to promote "active living", including walking and cycling to nearby community services, amenities, and benefit community health, safety and liveability. The bridge is receiving rave reviews from the residents of Lynn Creek. They are now able to enjov a more convenient, safe, and picturesque stroll to Park & Tilford. Those living in the area can pick up groceries at Save On Foods, meet friends for coffee at JJ Bean or Starbucks, and take advantage of the variety of services that are now offered just steps from Lynn Creek. And more shopping is coming with construction already underway. Recently announced, Winners will be replacing the former Cineplex Odeon Theatre's 28,000 square foot space, and they are expected to open their doors later this year. The new bridge significantly cuts down the time it takes to walk to Park & Tilford. Before the completion of the bridge, the residents of von reex needed to wak al the wav around Keith Road or Main Street. The new route is significantly shorter, taking only 10 minutes. The District of North Vancouver has added in new lighting to make the walk safer in the evenings.The next big piece will be connecting the Spirit Trail from Maplewood to Deep Cove."