The new year came quickly, as did the inspiring new interior design trends expected to be seen throughout the year. Read on to learn about the top interior home design trends you'll be seeing in 2023!
Choosing your paint colours
Beginning with the parameters, you may be wondering what paint tones are making their debut this year. Overall, white and neutral interiors are falling out of favour for more cheerful hues, even if they just appear in accents.
Tom Mirabile
, founder of trend-forecasting agency 
Springboard Futures
states, "as society continues to glorify the individual, we see the minimalist ethos expand beyond simplicity and utility to the inclusion of more expressive elements." He continues on to note "in our shifting reality, minimalism is embracing a larger role as stylistic tabula rasa."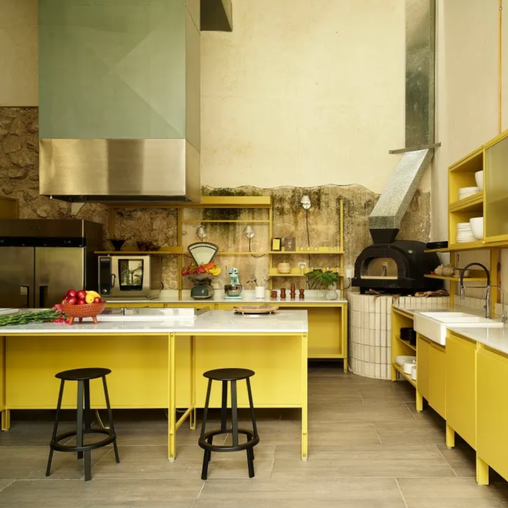 A colourful kitchen at
Casa Escuela
in Mérida. Photo: Fernando Marroquin
Should you be considering bringing this ethos into your home, it may be worth noting that you can add a pop of colour while still maintaining the overall minimalistic look - and make sure to note that Benjamin Moore's colour of the year is Joie de Vivre, a vivacious shade of coral tinged with pink. Click
here
to see.
Bring on the natural light
While colours make a big statement in a home, natural light does just a touch more.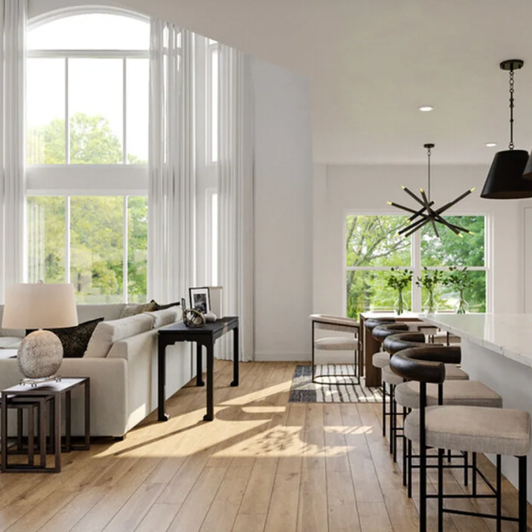 Natural light 
is one aspect magnified in current and coming designs. There's a renewed focus on maximizing natural light with big, bare windows, whites, and reflective surfaces. If you're considering a home remodel, keep this in mind and try to maximize light where you can.
Curves are here to stay
As Decorrila explains, arcs and rounded shapes have been making their way into interiors for a while now. Crescent sofas, tulip and egg chairs, and circular rugs took centerstage bit by bit.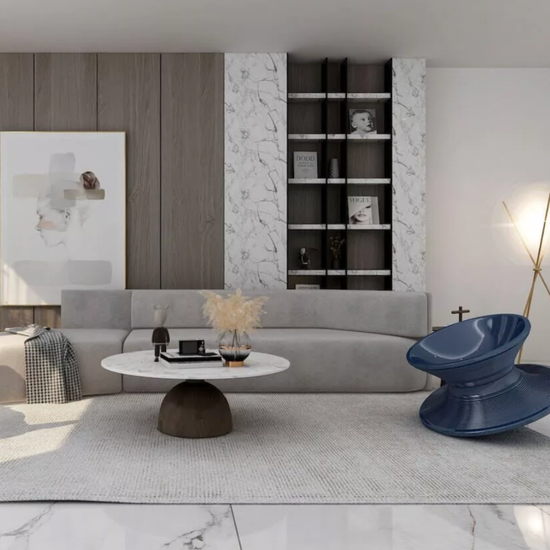 This year, we can expect to see a lot more oblong mirrors, architectural details, and mushroom lighting. Cabinets, credenzas, and nightstands also have a curvier outlook for the future. 
Home office design
When the pandemic began, many of us transitioned to working from home for the most part. Over the years, this has transpired into may individuals seeking more personalization to their home office spaces.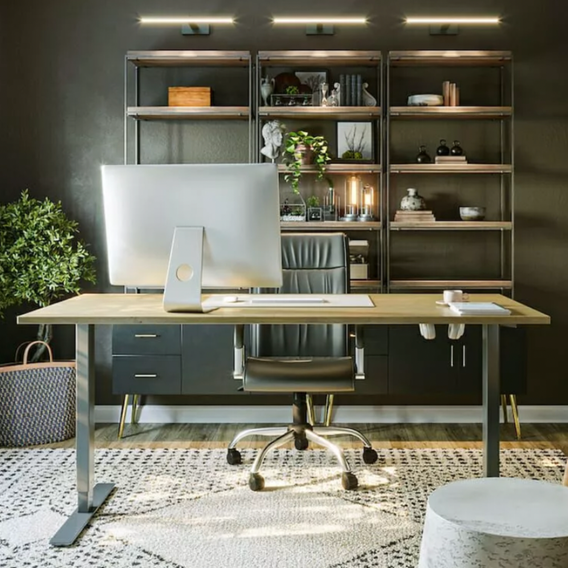 Photo: Decorilla 
Gone are the days of a simple desk and chair in your office. We're now seeing bright colours, accent walls, built ins, and any other home design pieces that truly make your home office feel as comfortable and effective as possible. As Decorilla explains, we can expect to see a lot more customization to these spaces which is not only aesthetically appealing, but also increases work rate efficiency. 
We hope these 2023 design trend predictions help you in your home design journey this year!