Bank of Canada hikes key interest rate by 0.5 percentage points.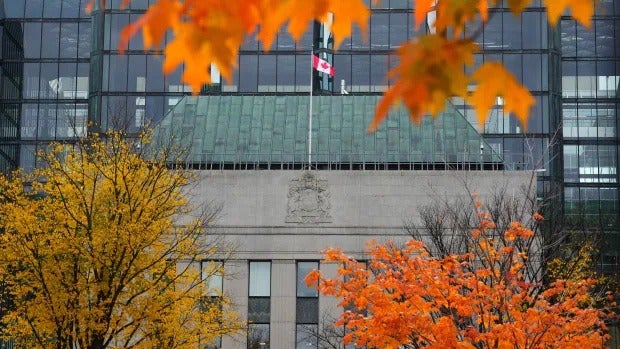 Canada's central bank continued its campaign to wrestle high inflation into submission, raising its benchmark interest rate by 50 basis points to 3.75%.

As James Orlando explains, on rising prices, it stated that "measures of core inflation are not yet showing meaningful evidence that underlying price pressures are easing. Near-term inflation expectations remain high, increasing the risk that elevated inflation becomes entrenched." 

On economic growth, the Bank stated that it "is expected to stall through the end of this year and the first half of next year as the effects of higher interest rates spread through the economy. The Bank projects GDP growth will slow from 3¼% this year to just under 1% next year and 2% in 2024."

On the future path of policy, the Bank noted that "given elevated inflation and inflation expectations, as well as ongoing demand pressures in the economy, the Governing Council expects that the policy interest rate will need to rise further." 


To learn more about how this rate change affects you, please don't hesitate to reach out to us.

Kelsie: 778-387-6090
Morgan: 604-209-1230
info@KelsieAndMorgan.com