The Bank of Canada today increased its target for the overnight rate to 2½%, with the Bank Rate at 2¾% and the deposit rate at 2½%. The Bank is also continuing its policy of quantitative tightening (QT).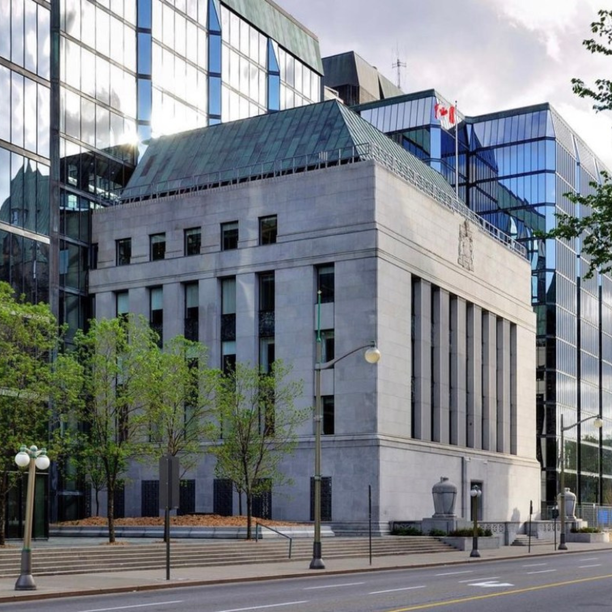 As The Bank of Canada explains, "inflation in Canada is higher and more persistent than the Bank expected in its April
Monetary Policy Report
(MPR), and will likely remain around 8% in the next few months. While global factors such as the war in Ukraine and ongoing supply disruptions have been the biggest drivers, domestic price pressures from excess demand are becoming more prominent. More than half of the components that make up the CPI are now rising by more than 5%. With this broadening of price pressures, the Bank's core measures of inflation have moved up to between 3.9% and 5.4%. Also, surveys indicate more consumers and businesses are expecting inflation to be higher for longer, raising the risk that elevated inflation becomes entrenched in price- and wage-setting. If that occurs, the economic cost of restoring price stability will be higher.

Global inflation is higher, reflecting the impact of the Russian invasion of Ukraine, ongoing supply constraints, and strong demand. Many central banks are tightening monetary policy to combat inflation, and the resulting tighter financial conditions are moderating economic growth. In the United States, high inflation and rising interest rates are contributing to a slowdown in domestic demand. China's economy is being held back by waves of restrictive measures to contain COVID-19 outbreaks. Oil prices remain high and volatile. The Bank now expects global economic growth to slow to about 3½% this year and 2% in 2023 before strengthening to 3% in 2024."

If you're wondering how this rate adjustment affects you, please don't hesitate to get in touch with us.