Are you thinking of tackling a few DIY home updates this Spring?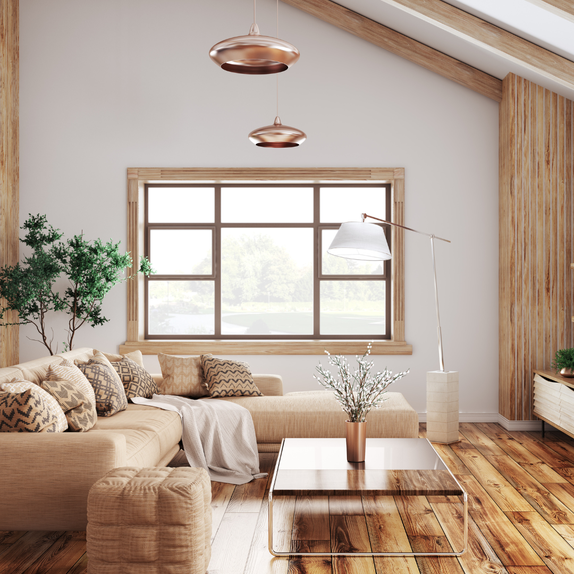 Let's explore simple options you can achieve in no-time!
First things first - let's talk kitchens. Your kitchen is where you start your morning with a fresh cup of coffee, where you gather with friends and family to cook meals, and often times a central focal point in your home. While updating your entire kitchen may be a daunting task, focusing on small aspects that will make a big difference won't be. We're talking kitchen cabinet hardware to add a fresh pop. For example, a simple white kitchen is made instantly eye-catching by the addition of brushed gold knobs and pulls. 

Pro tip: Measure the width of your existing cabinet pulls before ordering. Also, be prepared to sand and touch up small dings and scratches that may occur while removing old hardware. While this may seem like a very minor DIY project, the results will surprise you!
Next let's move onto your living room. For those of you that love a feature wall but don't necessarily want to spends weeks designing, framing, and painting this wall, a fantastic and much simpler option is incorporating a shiplap wall. Shiplap can be grabbed at your local hardware store and installation is quite straight forward! Click
here
for a video tutorial.
Should you have any storage cabinets in your living room, it may also be worth-while to refinish these pieces. Click
here
to learn about the different options when it comes to refinishing cabinetry in your home.
Last but not least, let's tackle your outdoor space. If you're a DIY lover, building planter boxes is a simple yet fantastic addition to any outdoor space. We also recommend looking into adding turf should your space allow for this. Turf can give
 you the feeling of having the grass under your feet without the work of maintaining a large yard.
 You can easily tackle both planter boxes and turf in a weekend!
For finishing touches, we also recommend incorporating string lights. Hung over a patio, porch or backyard, string lights instantly turn any outdoor space into a gathering spot. String lights can be purchased at your local hardware store, IKEA, or even via Amazon.
We hope you enjoyed these DIY home update suggestions!