While our weather hasn't quite met the Spring heat we experienced last year, it's still a great time to begin your gardening venture. Here are some helpful tips to get your garden flourishing this year.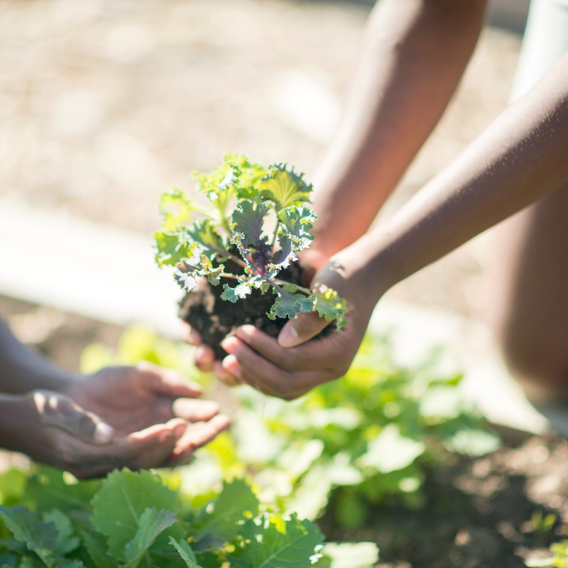 Your first step should be to plan whether you'd like a vegetable garden, floral garden, or a mix of both. If you're weighing out the pros and cons of growing vegetables this year, stick to Laurie Nevermans rule "if you won't eat a crop, don't grow it in your garden." Many of us have experienced at one time or another growing a crop and not utilizing it in time. As a means to reduce waste, ensure if you do choose to have a vegetable garden that you and your family members will actually be utilizing what you're planting.

Your next step should be to figure out your gardening zone. If you're unsure, speaking to the experienced professionals at Garden stores is a great idea. 

Next, plan out where exactly you will be growing your goods. As Laurie Neverman further explains, "most fruits and vegetables need full sun, with a minimum of five hours of direct sunlight per day for fruiting. Greens, herbs and root veggies will grow in partial shade. Southern gardens may benefit from late afternoon shade, whereas northern gardens likely need all the sun they can get. Think about how you will access the garden for picking, watering and caring for your plants. Out of site often equals out of mind – and a neglected garden. Avoid high wind areas and frost pockets (low areas where frost is likely to settle). Watch out for wildlife, pet damage and children's play areas."
Now that your planning is well under way, it's time to get to the fun part - picking out the assortment of crops and/or florals you'll be planting.
Start big with the categories, and then select the varieties.
For example:
Artichokes – 1 plant
Arugula – 1 variety, maybe some wild arugula for summer harvest
Beans – 1 bush, 1 pole type
Carrots – 1 for summer eating, 1 storage carrot
Cucumbers – 1 for salads, 1 for pickling
Kale – 1 summer, 1 for fall/winter
Onions – 1 storage, 1 shallot, 1 scallion
Peas – 1 shelling type for two harvests
Should you be planting flowers as well, flowers planted amongst vegetable rows actually improve pollination and crop formation. They attract beneficial insects that can keep pest species under control. As
West Coast Seeds
explains, flowers like
Sweet Alyssum
make useful
companion plants
that can reduce weed pressure as well!
We recommend grabbing everything you need from 
GardenWorks, Home Depot, RONA Garden Centre, Walmart Garden Centre, or Lowe's.