Have you been giving your kitchen more thought over the past few weeks? It may be time for a few upgrades! Keep reading to find out how you can achieve this without going into full renovation mode.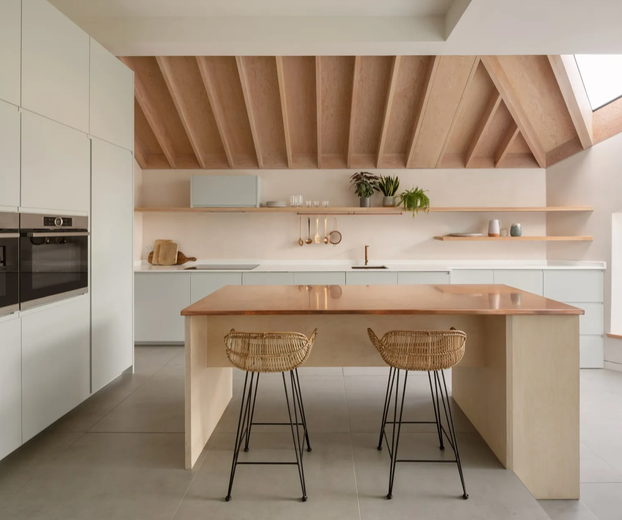 Upgrading hardware can be a very quick and easy task. This can also provide a major change to the look and feel of your kitchen! As designer Karen Williams explains, "I try to use hardware as statement pieces. It's the jewelry you put on to complete the look." You can also opt for invisible hardware, this is ideal if you find it bothersome leaning against your counter and having handles poking out. This is also a great way to bring in more of a minimalist look to your space.
Start organizing - INSIDE your cabinets

Whether you have a large or small kitchen, getting organized is always a great move.
 
Stock up on risers, lid organizers for your various pots and pans, spice-sorting systems, and anything else that will streamline and maximize your kitchen storage. If you have a trip to IKEA planned in the near future, they have a ton of organizational tools to help you achieve this. We also recommend heading to Amazon to find exactly what you need when it comes to organizing those cabinets. Added bonus: they'll arrive at your door and no IKEA trip needed.
It may also work to your benefit to add a few baskets in your kitchen. This will help with removing clutter off of countertops, and helping to add additional storage spaces. Find baskets that fit the aesthetic of your kitchen and they can double as decor and additional storage. 
Think about removing a few upper cabinets
As
Architectural Digest
explains, "open shelves are extremely functional and make it so much easier to access dishes and glasses. You should think about your kitchen architecturally, as it doesn't always make sense to have upper cabinets - especially if the ceilings are 10 feet high." While this may seem like a big undertaking, it's actually not quite as much work as you may think. If you're a DIY fanatic, you could have this upgrade done over the weekend.
Have these tips gotten you inspired to make a few changes in your kitchen? We hope they were helpful!