2022 is just around the corner! For those of you ringing in the New Year at home with your little ones, here are fun ways to celebrate throughout the day.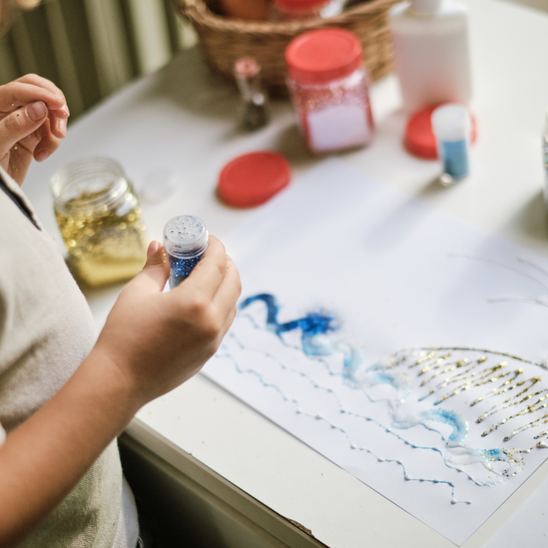 Start with making a DIY balloon drop. As Today's Parent explains, "all you need is balloons, an old tablecloth or plastic sheets, a painter's tape to secure the sheet to the ceiling, and long pieces of hanging ribbon that can be pulled to dislodge the tape. It's a 20-minute job, but do it early in the day to help build anticipation."
Get crafty and make your own party hats or crowns. Grab silver or gold party hats or crowns, glitter glue pens, glitter, sequins, and anything you can think of to make a fun New Years Eve party hat for the big countdown.
Another great option and hit with the kids is creating a DIY photo booth in your living room. Head over to Michaels and grab roll of craft paper (this will be your backdrop for your photo booth), and secure a few decorating items. Your little ones can then spend time during the day decorating it. You can also look through your home and source silly props and hats or buy a pack of swizzle sticks and cut out moustaches to glue or tape onto the sticks.
If you'd like to incorporate games into your day, click
here
to find fun options to explore! These options consist of 'minute to win it' games that are always a hit with the family.
Last but not least, make sure to catch the Netflix Kids special this year. Netflix has special episodes of kids' shows that feature a New Year's Eve countdown that'll have your little ones fully believing it's midnight. Previous years' shows have included Boss Baby and Skylanders Academy to name a few. This way, you can ring in 2022 at whichever time is convenient for your family.
We hope you have a wonderful New Years Eve, and a prosperous year to come!