Guess what's back! The Shipyards ice skating rink is back in action and we couldn't be more thrilled.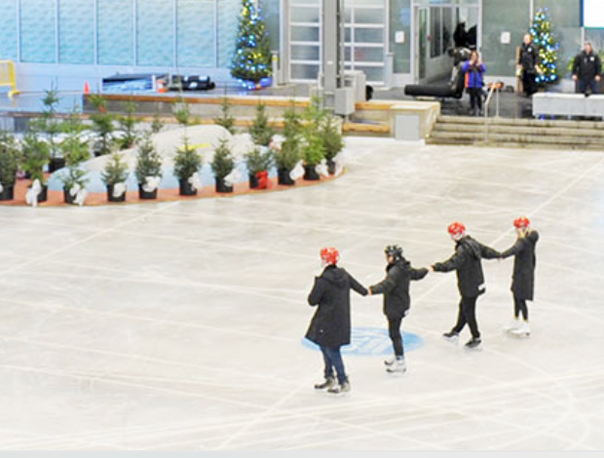 The Shipyard Commons outdoor skate plaza is the region's largest outdoor skating rink. The rink is located on the waterfront at The Shipyards, and is set against the beautiful backdrop of downtown Vancouver and the North Shore mountains.

According to the City of North Vancouver, the Skate Plaza uses a CO2 chiller that "feeds into the Lonsdale Energy Corporation District Energy System!" 

During seasonal operations, the skate plaza offers daily skating, as well as free helmets and skate aides. If you have your own skates, you skate for free! Skate rentals are available at a cost of $7 for adults, $5 for kids, however please remember that quantities are limited.
If you make plans to visit the skating rink this weekend, we'd highly recommend stopping by Joeys for a family dinner night, or heading up the hill to Browns Socialhouse Lower Lonsdale - their Dragon Bowl is absolutely delicious!