Ready to get your holiday decorations up and running?
First up, the exterior of the home! As designer Lisa Hilderbrand explains, you should always honour the style of your home and work with it.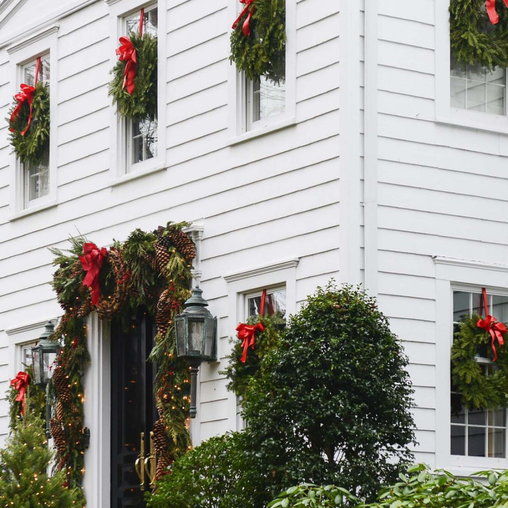 Photo by Jane Beiles

For example, an antique home is the perfect backdrop for classic decorations. "I weave together fir, cedar, white pine, and boxwood for a door garland, hang matching window wreaths, and fill the holly with white lights" Lisa explains.
If you're up for decorating the outside of your home but are wanting to keep it a bit more simple, hanging just the lights is a great way to go also. 
Keep in mind hanging lights can be dangerous and strenuous, if you're looking for professionals to take care of this for you, we have heard great reviews for Quick Side Kick in North Vancouver.
They have been hanging Christmas Lights for residential homes and for businesses in North Vancouver for years! If you do not have your Christmas lights yet, you can simply  send them a picture of the kind of lights you want installed, and a detailed description on where you want the christmas lights installed on your North Vancouver property and they will handle the rest. How easy is that! Click
here
to learn more about this local business.
Once your lights are up, it's time to move inside.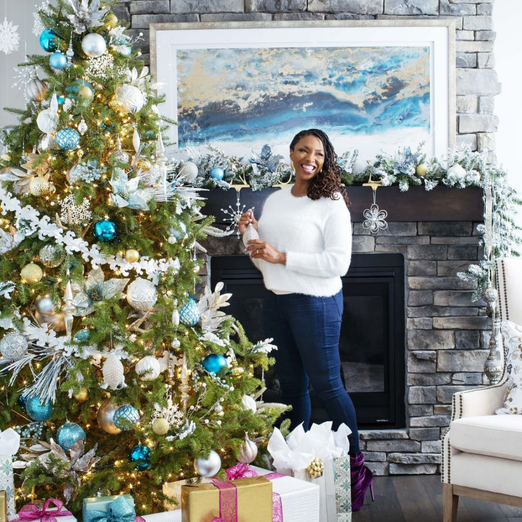 Photo by Bill Sitzmann
When it comes to interior holiday decorations, it's always a good idea to stick to one colour combination. For example, if you select blues and whites, you can decorate your tree in those colours as well as the rest of your home should you choose to carry the holiday decor throughout. In recent years we have seen many stunning holiday decorations where the colour combination is carried out both inside and outside the home, everything from garlands, lights, and ornaments coming together in a seamless effort.
If you're headed out this weekend to source new decorations, we highly recommend Michaels and Canadian Tire. Both stores have an array of ornaments and holiday decorations in multiple colours, making it easy to grab everything in one go while also sticking to a colour theme!