With Halloween quickly approaching, you may be wondering what costumes to get for your little ones. If you're thinking of making your own costumes this year, we have sourced great options from
Country Living
that will both inspire & guide you through the DIY costume making process.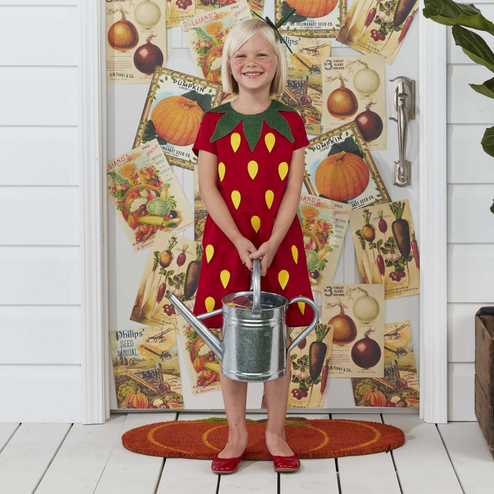 What a sweet costume! We especially love the watering can prop, which can also be used for trick-or-treating. To make this costume, cut seeds from yellow felt. Adhere to a plain red dress with StitchWitchery. Trace leaves onto green fabric; cut out. Adhere to dress with Stitch Witchery. Use StitchWitchery to adhere same green fabric to a piece of green felt. Trace hat onto fabric and cut out. Cut out a 3- by 1-inch rectangle and roll lengthwise into a tube; adhere end with hot-glue. Add stem to the centre of hat with fabric glue. Sew a small barrette to the underside of hat.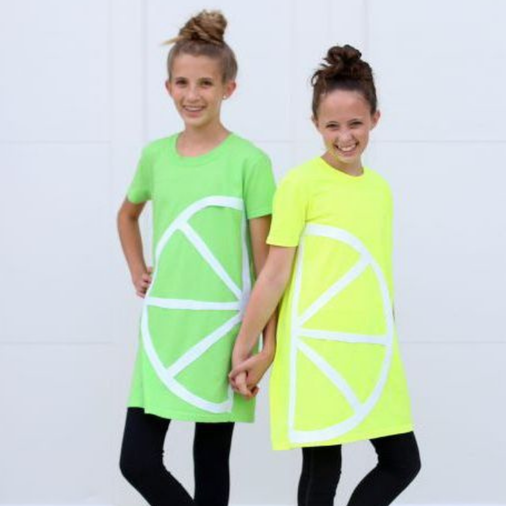 Have brightly coloured overside T-Shirts laying around? Try this easy to make costume, great for siblings or friends headed out to trick-or-treat together. 
Grab your oversized shirts and cut 4 slices out. Then, using a foam brush, apply fabric glue to the back of your felt shape and you're set. Click here for a full breakdown and video tutorial.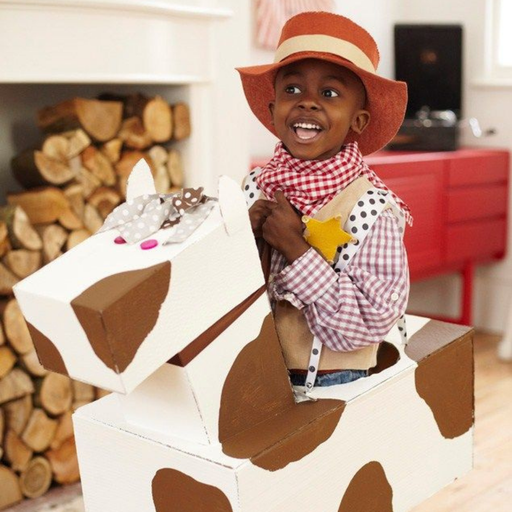 Here's another great one, try this DIY cowboy costume! For a full breakdown of how to make this costume at home, click here.
P.S. Don't forget to enter our Halloween Colouring Contest, entries must be received by October 31st. 
You can drop off completed colouring sheets to the new Stilhavn Real Estate Services office at Lynn Valley Center, just south of the Save On Foods entrance, or email to info@KelsieAndMorgan.com. 

Here are the age group prizes:

0-2 yrs $50 Gift Card to BC Playthings
3-4 yrs $50 Gift Card to BC Playthings
5-6 yrs $50 Gift Card to BC Playthings
7 -9 yrs $50 Gift Card to Indigo
10+ yrs $50 Gift Card to Indigo
Click 
here
 for more information.