Sweater weather is officially here and that means it's time to tackle a few Fall home preparations that come with being a homeowner.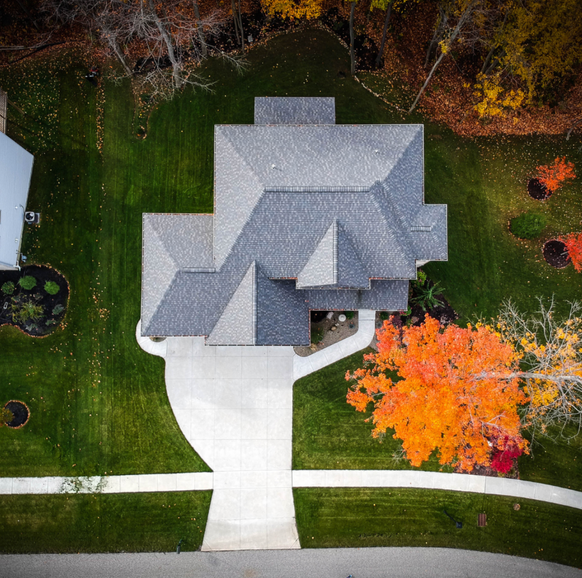 Check these 7 items off your list in the coming week, and you can rest easy knowing that your home and yard are ready for the next few months (without any unwanted surprises).
Clean Your Eavestroughs and Downspouts
Water is your home's worst enemy!
Global News
explains, "As leaves begin to fall they will undoubtedly fill your eavestroughs and downspouts, blocking water from making it off your roof and away from your house. While time-consuming, cleaning them out regularly until all the trees in your area are leaf-free is a good idea to help stop water from finding a way inside."

Caulk Around Windows, Doors and Other Openings
Besides windows and doors, caulking around vents (such as your dryer and bathroom exhaust fan) and cables and pipes that run outside of your house is also a good idea. Not only can having a strong seal around these openings make your house more pleasant, but it will also help you save energy and money!
Check/Replace Weather Stripping
According to the
Energy.Gov
, heat gain and heat loss through windows are responsible for 25%–30% of residential heating and cooling energy use. Weather stripping wears down with time and has to be changed every few years. Check the weatherstripping around external doors and windows (including your garage door) for wear and cracks, and repair it if necessary.
Make Exterior Repairs/ Eyeball Your Roof
Take a stroll around your house, checking for evidence of roof, siding, or foundation damage. If you notice something that needs to be fixed, make an appointment before the winter weather arrives.
As
House Logic
suggests, "Look for warning signs: Shingles that are buckled, cracked, or missing; rust spots on flashing. Any loose, damaged, or missing shingles should be replaced immediately."

Check Your Furnace
Now that you're ready to turn on the heat and spend the majority of your time inhaling the air it circulates, it's time to make an appointment with a heating and conditioning professional to get your heating system examined and tuned up for the approaching heating season.

Drain Your Outdoor Faucets
To protect your pipes from freezing temperatures, drain and disconnect all garden hoses from exterior spigots. If you don't do this, your pipes risk bursting.
House Logic
 recommends that you:
Turn off the water to the system at the main valve. 

Shut off the automatic controller.

Open drain valves to remove water from the system.

Remove any above-ground sprinkler heads and shake the water out of them, then replace.

Give Your Fireplace a Once-Over
Here are
House Logic's
suggestions:
 "To
make sure your fireplace is safe
, grab a flashlight and look up inside your fireplace flue to make sure the damper opens and closes properly. Open the damper and look up into the flue to make sure it's free of birds' nests, branches and leaves, or other obstructions. You should see daylight at the top of the chimney."
Prune Plants
The optimum time to trim plants and trees is in the late fall. "Your goal is to keep limbs and branches at least 3 feet from your house so moisture won't drip onto roofing and siding, and to prevent damage to your house exterior during high winds." explains
House Logic
.