Searching for a fun event to take advantage of this week? We recommend checking out the Da Vinci Exhibition!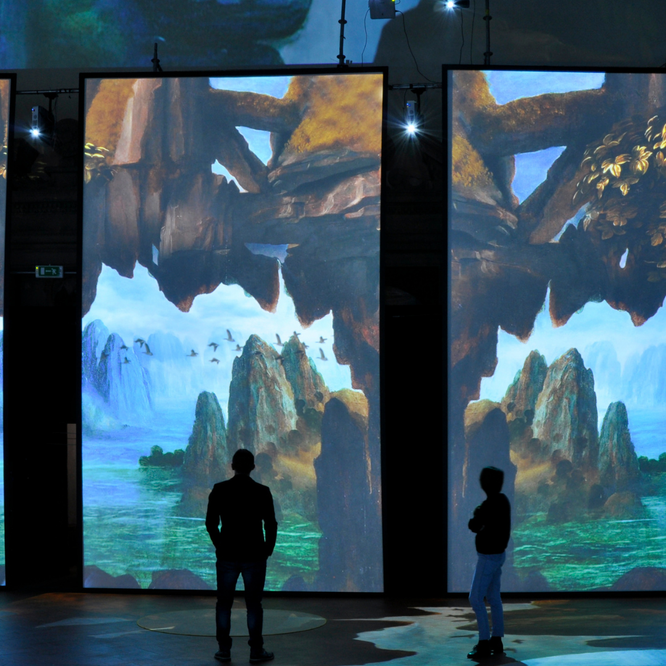 This multi sensory 360º immersive journey is said to have more than 10 replicas of his incredible machines as well as visual experiences in virtual reality of Leonardo Da Vinci's greatest inventions.
If you're unfamiliar, an immersive experience is the use of virtual and augmented reality to enhance your surroundings and introduce an otherwise impossible reality. As Da Vinci Experience explains, "thanks to the advancements made in Augmented and Virtual tech over the past decade, immersive experiences have been on the rise and continue to grow in both capabilities and possibilities. Viewers become fully absorbed in their virtual surroundings through a combination of advanced visual, audio, and sensory technology often timed in combination with a musical composition or storytelling narrative."
Guests are first introduced to Da Vinci's biography and talents. Replicas of machines built by the inventor are featured in one room. There is also a separate room showcasing the Last Supper.
One of the highlights of the event is a 4,000 square-foot space that features large projections of Da Vinci's work on the walls and floor. Towards the end of the event, COVID-regulations permitting, guests also get to use an Oculus headset to experience Da Vinci's innovations in an immersive and modern virtual reality manner.

The event is taking place at Tsawwassen Mills Shopping Mall. Click
here
to purchase your tickets now and secure your spot!
For those of you planning to go for an event such as a friend of family birthday, keep in mind that when you purchase 10 or more tickets in a single purchase for the same event you will automatically receive 10% off!!