Are you thinking of bringing touches of Spring into your home? We've put together a list of simple ideas to inspire you to update those heavy Winter accents into light Spring touches. Keep reading to find out what they are!
Accentuate With Flowers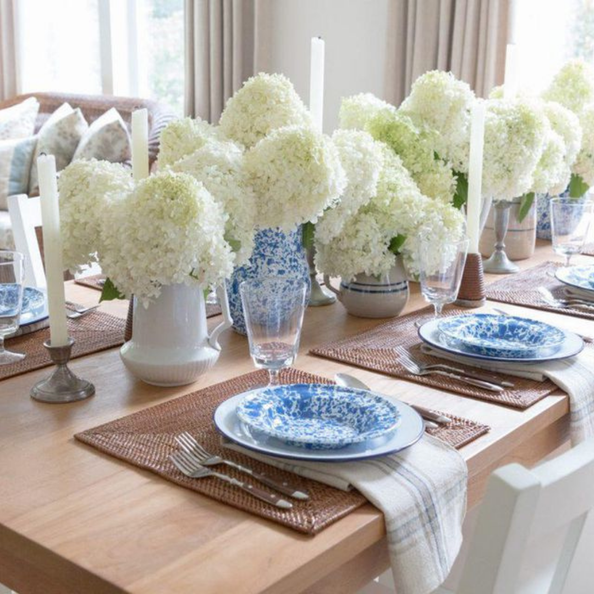 Image courtesy of 
Forbes
There's nothing like smelling fresh Spring flowers when you walk into your home. Adding pops of florals is a simple way to bring some life into your space. As
Matthew Caughy
 explains in 
Forbes
, "for a Spring table setting, fresh cut flowers are a must. There is no better way to welcome in seasonal blooms than making them center stage. I love using different styles of containers, each unique, and in varying heights. Keep the floral selection to one type of bloom, so there is an element of consistency. Pair your vignette with details like woven chargers and natural linens to create texture and interest. Allow the gifts of spring to fill your home with lightness and joy!" 
Swap Out Throw Pillows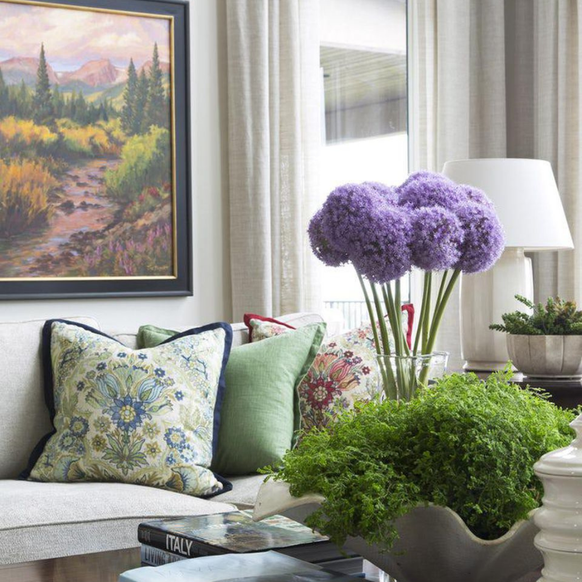 Image courtesy of
Forbes
To further embody Spring, replace your winter cushions with bright decorative pillows. As Interior designer
Nadia Watts
explains, "for an easy spring update to any room, swap out pillows with a bright, colorful pattern. Here, we used the same interchangeable print in two different colorways and accented it with a vibrant green solid. It gives the room a fresh update to bring you out of winter."

Embrace Mother Nature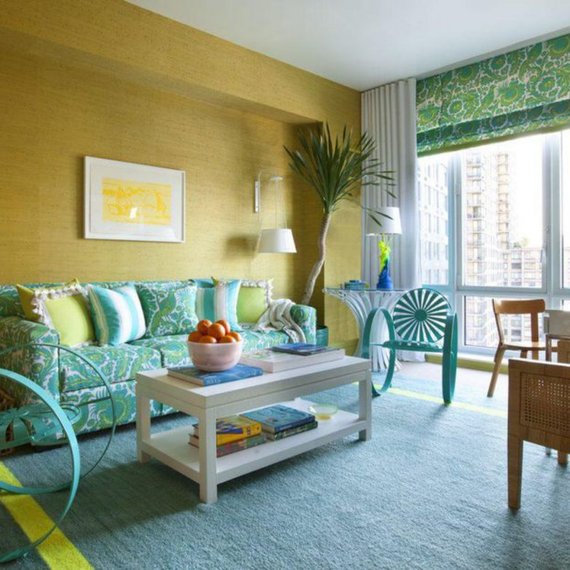 Image courtesy of
Forbes
As expressed by Interior Designer
Scott Sanders
, Mother Nature is the best colourist on the planet! He recommends sticking to colours found in nature when it comes to decorating your home for Spring since colours that occur together in nature will always compliment each other and work successfully. Examples include vibrant greens, sky blues and daffodil yellow.
Freshen Up with Vibrant Plants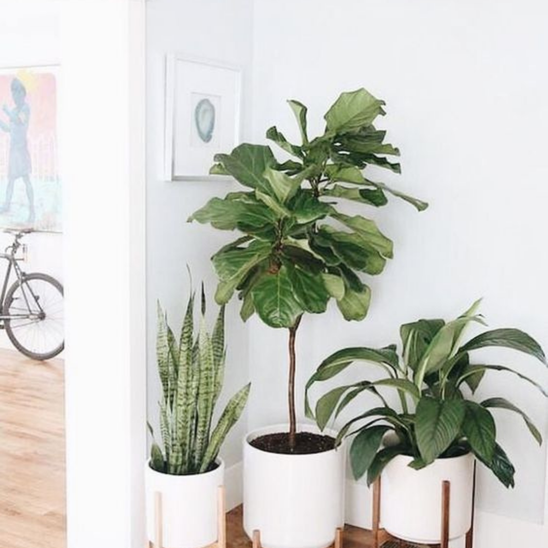 Image courtesy of 
Simplyjandk

You can completely transform any room by adding plants. The simple addition of color will immediately make your eyes think Spring. Be sure to keep in mind the lighting of your home when selecting the right plants.

Replace Fabrics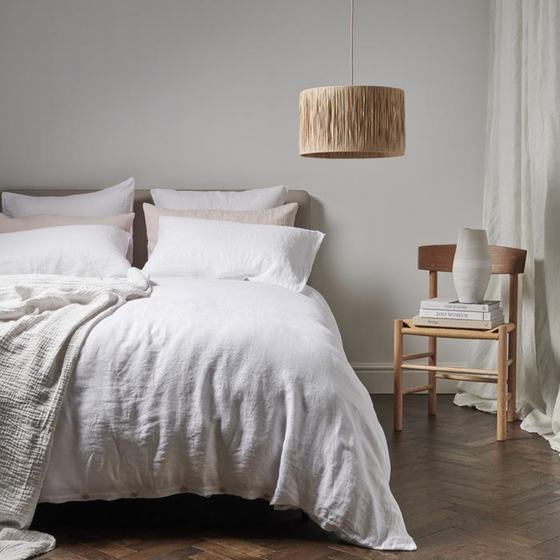 Image courtesy of
Bedfolk.com

To make the living room feel more airy, replace your heavier knit blankets with a lightweight throw and freshen up the bedrooms by replacing winter layers and flannel sheets with lighter weight linen or cotton sheets. 

Add Refreshing Candles
EUCALYPTUS & SAGE candle from
CandleFolkCo

Candles are generally considered a cozy winter necessity, but in reality you can display candles all year round. However, as the seasons vary, the scents will need to be adjusted. It's time to store your warming, musky candles and replace them with refreshing floral, earthy scents.

Get your Patio Spring-ready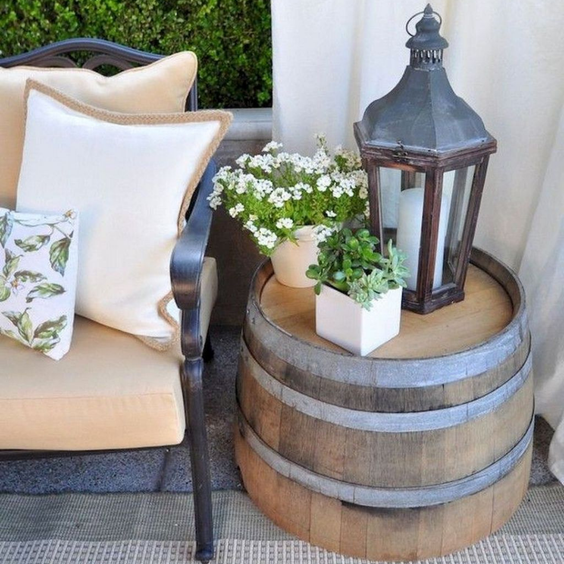 Image courtesy of
Pinimg.com

Let's talk about how to get your patio Spring-ready. Simple outdoor furniture upgrades and brightly coloured decorative accents will make you want to spend more time outside enjoying the warmer weather.
Brighten a Room with Fresh Paint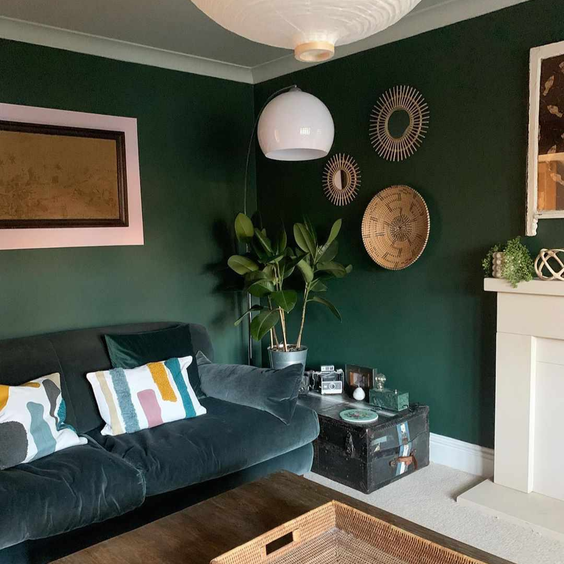 Image courtesy of
The Spruce
A common DIY  project around the house is painting a room. Spring time is ideal for interior painting jobs because it allows you to freshen and brighten up your home. For a fresh and vibrant change,
The Spruce
recommends considering green. The above
green living room
from
naptimestyle
is a tribute to green's versatility.
We hope these tips help when it comes to adding a little more Spring aesthetic to your home!