Have you had a chance to experience the breweries in the Shipyards District? North Vancouver has a quickly growing Brewery District located in the hub of Lower Lonsdale. If you're looking for a way to enjoy the sunny weather this week, we strongly recommend heading down and checking out these local gems.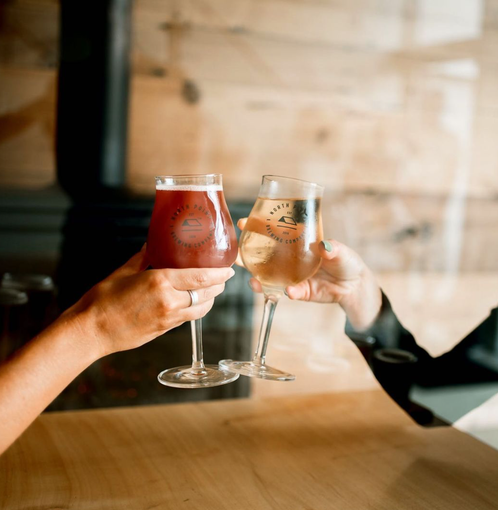 North Point Brewing Co. is one of our favourite places to head to in the Shipyards Brewery District. The brewery has a cozy cabin feel, with a fireplace that makes the perfect place to enjoy a few drinks on the colder Winter days. In case you get hungry they also have freshly made Pizzas in collaboration with Nook, and they have live music every Wednesday!

Beers to Try: Our Favourite Beers to sip on here are the All Out Chocolate Stout and the Life of Riley Hazy IPA. They go perfectly cuddled up near a fire!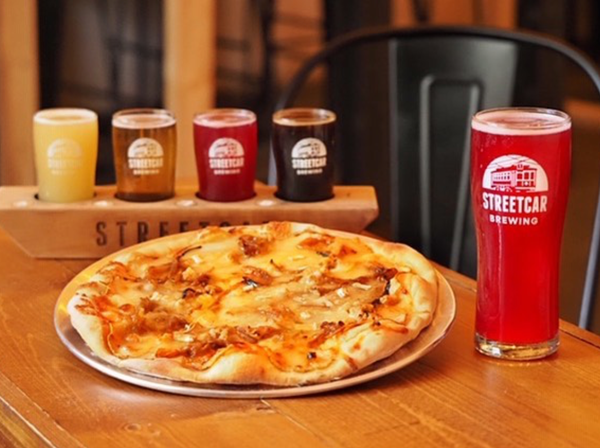 Located in LoLo lane alleyway, this hidden gem is one you have to check out. They offer a wide range of beers so they will be able to serve almost any craving! You can even find some of their beers on tap at some North Vancouver Bars. 

Beers to try: Our must-haves any time were here are the Barrel-Aged Blackberry Saison and the Five150 Raspberry Lime.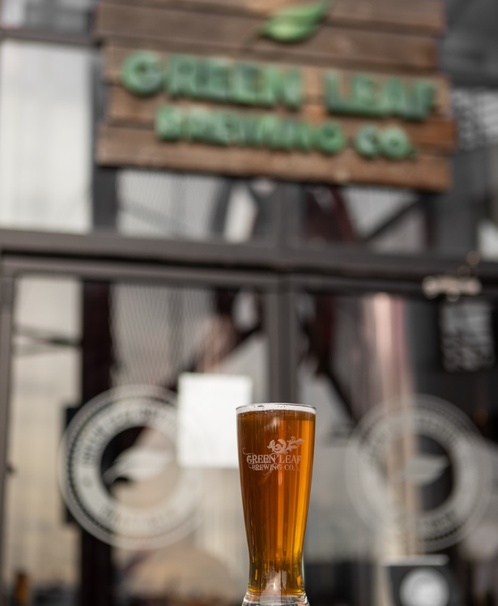 Located inside the Lonsdale Quay, Green Leaf Brewery was one of the first in the Shipyards Brewery District. As their name suggests, they focus on brewing their beverages with minimal impact on the environment. Their patio is a great place to catch some sun and relax in the Summers, and it's a great spot to have a beer but also grab some delicious nibbles from any of the food vendors inside the Quay to enjoy with your beverage. 
Beers to try:
We love their
Eight Sin Grapefruit Radler
and their
Raspberry Sour
on a sunny day. They also have delicious house-brewed Kombucha. The flavours change regularly so be sure to ask what they're brewing when you're in next.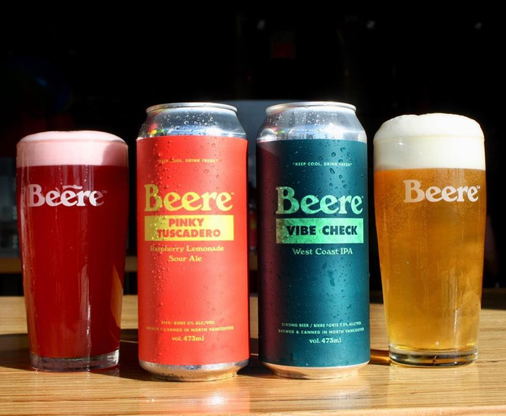 Photo:
Beere Brewing Company
Beere Brewing is a father-son brewery located a few quick minutes from the Lonsdale Quay. This is another great place to head to on a sunny day, their water view patio is always bustling, so be sure to head in anytime you see a spare seat. Their extended patio is also sealed up making it the perfect outdoor space even when it's raining!
Beers to try
: Our favourite beer to sip on is the
Pinky Tuscadero.
The
Oh My Wow
is another crowd favourite.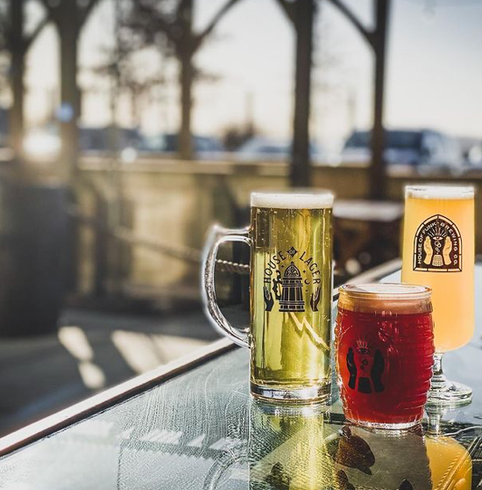 Photo:
House of Funk
House of Funk is a unique brewery, they offer both small-batch beers, and freshly roasted coffee, making it a great place to pop in any time of day. As the name suggests, you will be sure to find some extremely Funky flavours here.

Beers (and coffee) to try: If you're looking for a beer unlike any you've tried before, we recommend checking out the Ginger and Turmeric Sour for a serious flavour bomb. We also love picking up some Mellow Caramelo Coffee whenever we are around.

Last but not least, we LOVE the newest addition to the Shipyards Brewery District, La Cerveceria Astilleros.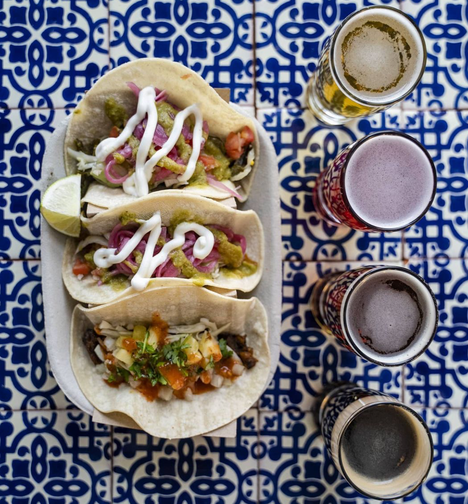 Photo:
La Cerverceria Astilleros
Food and beer flights are now available in the tasting room at La Cerveceria Astilleros, a craft brewery inspired by the flavours of Mexico. 
Beer to try:
Their delicious Acan Chufa Horchata Porter (here for a limited time!).
We hope you have a chance to check out some of these awesome breweries this weekend!