Have you seen the Women in Real Estate section of the latest
Homes & Land Magazine
? If not,
click here
for the engaging article on Kelsie and Morgan, co-founders of the team, or keep reading.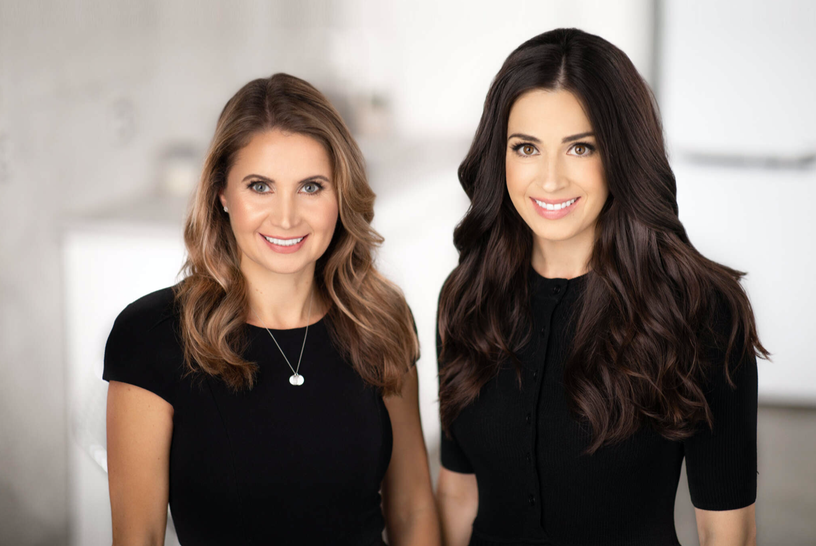 After nearly a decade of building successful individual businesses, Kelsie Struch and Morgan DuVernet founded the Kelsie and Morgan Real Estate Group four years ago in 2016. Shortly thereafter they were recognized as the #1 Team at VPG Realty in 2018 and 2019. Today, they continue to grow their team and are driven by their shared desire to be great agents, effective role models, and genuinely good people to work with.
Acknowledging her love of sales and working with people, Morgan got into real estate in 2006, two years before Kelsie, who was immersed in a real estate family growing up as her dad is involved in the industry on Vancouver Island.  "I remember it was a terrible market in November 2008 when I started," recalls Kelsie. "I learned some valuable lessons at the time and the importance of hard work, staying positive, and being creative to get buyers and sellers to agree.
Learning the business in a tough market has made me a better Realtor." Working with properties from Downtown Vancouver to the North Shore, they maintain a razor-sharp focus on their clients as a significant portion of their business comes from word of mouth and referrals from past clients. Whether assisting clients in staging their homes or managing trades for small repairs for listing preparation, their desire to go above and beyond is evident to anyone who has worked with them. 
"We strive to form strong client relationships but also pride ourselves on being agents that other Realtors want to work with. In the end, all agents should be fighting for the same result – stress-free moves and extremely satisfied clients," says Morgan. Setting a positive example for their kids about the value of hard work and drive, both possess an unnatural motivation to be busy in their quest to be top tier agents. They run community colouring contests, sponsor families in need around the holidays, and share a love of working with families and investors - along with a mutual passion for investing in real estate.

"Many times, we invest alongside our clients in developments," Kelsie explains. "This gives us a unique perspective as our clients see firsthand that we're not just offering an opinion but also following our own advice."  

Having both been recognized as Medallion Club Members (top 10% of Realtors in the Greater Vancouver Real Estate Board), they operate by a simple set of principles: Work hard, give honest advice, and be good to people.  "Our goal is to exceed expectations, always."  
KELSIE STRUCH & MORGAN DUVERNET
 | STILHAVN REAL ESTATE SERVICES 
North Vancouver