Looking for a way to get outside and enjoy nature? We love escaping into the mountains for a breath of fresh air and to take in the beautiful snowy wonderland just minutes from our Vancouver backdoors.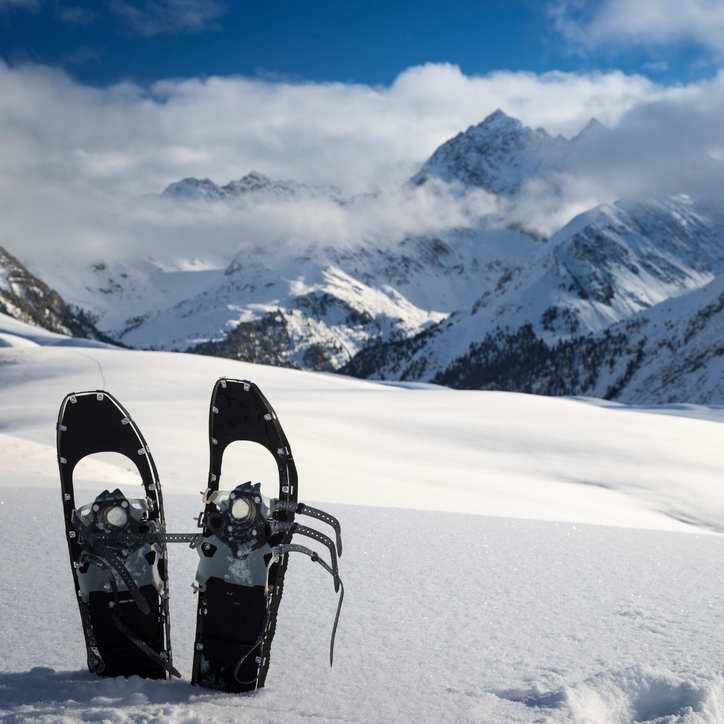 Read below to find our favourite snowy hikes around the North Shore.
One of Vancouver's most popular hikes, Dog Mountain is nestled on Vancouver's Seymour Mountain. The hike is suitable for all ages and abilities and offers breathtaking views of Vancouver and the surrounding mountains. During the winter months, the lakes along with the hike freeze over and often become the spot for some pretty extreme snowball fights, so make sure to dress warm! We also recommend using snow shoes or crampons as it's quite slippery up there right now.

The Big Cedar and Kennedy Falls trail in North Vancouver is a rugged hike into the backcountry along the east side of Mount Fromme and to the west of Lynn Creek. The trail passes an enormous old-growth cedar tree, with several trees growing out of it, before heading further north to a spectacular waterfall called Kennedy Falls. This hike is suitable for intermediate hikers and takes roughly 5 hours to return.
Cypress Falls is the perfect hike to do during the winter months when the trail has a sprinkling of snow. Just a short walk takes you through a dense forest full of old Cedar and Douglas Fir trees while following Cypress Creek up past two beautiful waterfalls. This hike is suitable for all levels of hikers and takes around 1.5 hours to complete. 
Marked by BC Parks, Hollyburn mountain is a 2.5 KM snowshoe to the end of the cypress mountain nordic ski area and up to an amazing lookout that showcases breathtaking views of Downtown Vancouver and the surrounding mountains. This snowshoe trail is great for beginner to intermediate snowshoers as the trail is well marked, and can be completed in 3-4 hours.  
This short hiking trail follows the Sea To Sky Trail and crosses a suspension bridge, offering scenic views of the Cheakakmus River rushing below before arriving at the colourfully painted box cars, which have sat in the forest since 1956. This easy hike can be done in an hour so it's a great option for the whole family.
As always, when planning a hike during the winter months it is important to plan appropriately. Make sure to check your local
weather
and
avalanche conditions
before departing. 

We also recommend packing extra layers, food such as granola bars and nuts, water, and a headlamp. Have fun and stay safe!