Wondering what to do around Vancouver this Summer?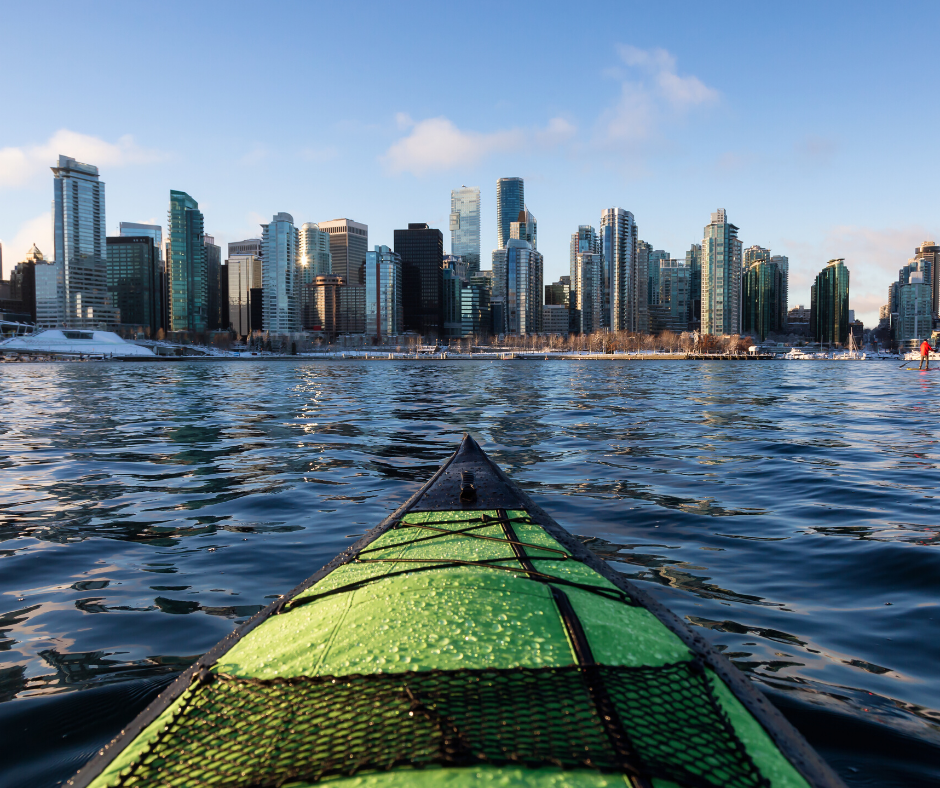 Now that our weather is finally heating up, it's time to get outside and explore! Here are some fantastic options we found as shared by 
This Is Populist
:
Hiking
Pick a mountain, any mountain, we have lots. Our favourite trail, in terms of being close to the city, a decent workout and a grand finale payoff, is definitely Lynn Canyon Park. Start with the suspension bridge (if you dare) and then enjoy the vibrant forest while you get your workout on. The perfect ending? A bright green swimming hole with fresh, clean water.Tip: Avoid Saturday mornings if you want to get across the bridge, or start at Baden Powell trail entrance.
Where | Lynn Canyon Park, 3690 Park Road, North Vancouver
Kayaking
The sea-to-sky views are the reason most of us chose Vancouver as our home (that or your parents chose for you). Kayaking through the ocean in the north shore's Deep Cove is the best way to soak it all in. If you're real lucky, you might make friends with a sea lion or otter.
Where | Deep Cove, 2156 Banbury Road, North Vancouver
Biking
Our seawall might not have a ton of cafes, restaurants and shops, like other coastal towns, but that makes it perfect for hitting the pavement with some wheels with a patio as a destination. There are a ton of trails within Stanley Park that you can veer off the path and see some greenery. There are a ton of bike rental shops all over Vancouver, but we really like City Cycle Bikes for their electric bikes.
Where | City Cycle Tours and Bike Rentals, 648 Hornby Street
Paddle Boarding
The coolest part about downtown, is that it's an island, surrounded by water. Which means, getting to the water is so fast and easy, that you can enjoy it before or after (or during) work or other activities. You can pop over the English Bay or Granville Island, grab a paddle board, meditate with a sunrise or sunset and get back to life all in just over an hour.
Where | Granville Island, 1668 Duranleau Street
BoatingIf you're lucky (or rich) enough to own a boat in Vancouver, your life is set (also, can we be friends??). For everyone else, renting a boat is pretty easy and starts at $40/hour for a small boat for 4 people.  From there, the options of where to go are endless. You can drive through the islands at Indian Arm for some peace,  head over to Gibsons for some fresh seafood at Smitty's or cruise to Wreck Beach and tie up with the party crew.
Where | Granville Island, 1696 Duranleau Street
 Has this inspired you to get outside this weekend and explore Vancouver? We will be getting out on the seawall and maybe even paddle boarding this weekend to take full advantage of our glorious 28 degree weather! We hope you have a safe and fun week.
P.S. If you're wanting to make a move to Vancouver, don't hesitate to contact us. We're happy to discuss your options and get you in on the Vancouver real estate scene!
Article provided by This Is Populist
https://thisispopulist.com/outdoor-summer-activities/