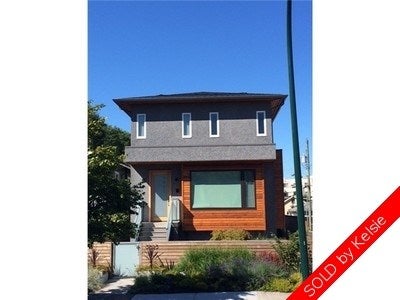 2014 In Summary:

​Last years real estate market in Vancouver exceeded expectations. We were projected to see price increases of 2-3% in most areas, basically keeping up with inflation. However, in many pockets we saw price increases of 10% or more! Detached homes on Vancouver's Westside, Eastside & in North Vancouver and Burnaby all shot up at least 10%. Many of the 1/2 duplexs and townhomes (anything with some land/yard space) also saw large increases of 7% or higher. The condo markets throughout these areas saw smaller increases more in line with beginning of the year predictions of 2-3%. The condo market has proven steady in most areas with the exception of North Vancouver. The NVan condo market continues to recover from an influx of new build over the past 3 years.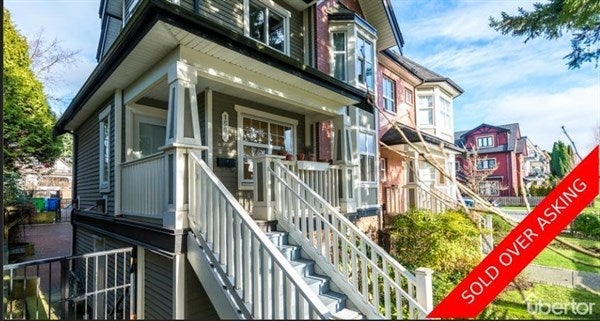 2015 Predictions:
This year has started off with a BANG! It has been busier than I could have ever imagined. I expected it to be busy as November and December of last year was very steady and showed little signs of slowing down. In saying that, this is by far the BUSIEST MARKET I HAVE EVER WORKED IN. Strong words to say, but I speak the truth. I started my career 8 years ago towards the end of 2007 so missed the 2005 - 2007 years of craziness. Almost every new detached listing that comes on the market in North Vancouver, East Vancouver and on Vancouver's Westside has the words "offers to be presented on this day/time" in the Realtor remarks (and they are selling over asking price time and time again). It's madness! The last 2 condos I listed in East Van sold over asking price in less than a week. A new 2 bedroom condo Morgan and I listed in Fairview on Tuesday (as in 2 days ago) has had 9 showings in 2 days and we expect this to go into multiples this weekend (knock on wood). There is simply not enough product to keep up with all the buyers. This results in higher prices. Interest rates are low, rents are high so people (including a ton of investors) are looking to buy, buy, buy. I think this year could be a record year for sales. I expect prices to climb another 3-8% depending on the product and neighbourhood. In North Vancouver, I have hope for the condo market as I predict buyers may get sick of losing out on places in Downtown and East Van and will begin to look in NVan where they have the pick of the litter. Also, less new build is coming on the market this year and buyers are beginning to see that "the bridges really aren't that bad".
For information on what's been going on in your neighbourhood, specifically, shoot me and email info@kelsiestruch.com or give me a call on my direct line 778-387-6090. I love to chat about the market, good or bad, and I love to hear your thoughts!
Thanks to everyone who supported my business last year, I'm happy to say I had another fantastic year ranking in the top 4% of all Vancouver agents. Much of my business continues to come from past client referrals so please keep them coming. I'm never too busy to take on a new client, no matter the price range.
Happy Belated 2015 to all, wishing you a wonderful & prosperous year ahead!
Sincerely,
Kelsie Struch
Century 21 In Town Realty 2011 - 2014 REBGV Medallion Agent
Top 4% of all Greater Vancouver Realtors
2012-2014 Centurian Producer
Top 10% of C21 Agents Worldwide
Info@KelsieStruch.com
778-387-6090