As reported by the Straight today the Parks Board has approved an expansion of the patio at the Boathouse!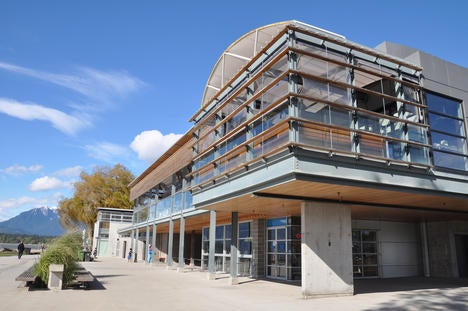 Despite the fact speakers were split on the issue, park board commissioners were unanimous in giving the go-ahead to a 56-seat outdoor patio at the Boathouse Restaurant on Kitsilano Beach.
"Boathouse has been a very good partner," Vision Vancouver board vice-chair Aaron Jasper said after the 7-0 vote at the April 16 board meeting.
KitsFest founder Howard Kelsey and Julien Phipps of the Kitsilano Chamber of Commerce gave their support, along with Kelly Gordon, chief operating officer with Boathouse Restaurants of Canada Inc.
"We're going to be around four a long time, that's the reality of it," Gordon told commissioners in his address.
The park board staff report noted, "During the busy summer season the Boathouse has to turn away guests due to the high level of demand."
However, Kitsilano resident Don Haslam spoke against the proposal, which will see the patio add 56 seats through a green space buffer zone facing the residential areas.
"I have to say that, my gut reaction when a tenant is not paying minimum rent to the parks board, but only a percentage of gross sales, there can arise a conflict of interest, with the parks board wanting to maximize gross sales rather than to minimize problems with neighbours," Haslam said at the meeting.
The patio will be a seasonal operation, running from June through September and closing at 9:30 p.m. Sunday to Thursday and 10 p.m. Friday and Saturday.
Lynne Kent expressed her own concerns regarding the corporate ownership of Boathouse Restaurants of Canada Inc., now owned by Landry's Inc., which bought out parent company McCormick & Schmick's last November.
Kent noted that Landry's, which has headquarters in Houston, Texas, boasts "dining, hospitality, entertainment and gaming" on its website.
Kent suggested the link to gaming may not please some people, who "may not really want to see money being shipped out to some rich guys in Texas".
In July 2005, local entrepreneur Peter Barnett opened what was then known as the Watermark Restaurant on Kits Beach. Barnett sold to the Boathouse chain in 2010.
For all of your Kitsilano Real Estate needs contact us today!
Morgan DuVernet

Century 21 In Town Realty

604-209-1230
www.Kitsliving.com