Author: Roma Barba

If you haven't had a chance to check out and explore Commercial Drive, also known as "The Drive," you should put it on your list for a weekend activity. Commercial Drive has quickly become a hotbed of real estate for those commuting into Downtown with a convenient Skytrain stop at the corner of Broadway & Commercial Drive. Also known as Little Italy, this neighborhood embraces the confluence of cultures with families, hipsters, and hippies, making it a great place to call home.

Often described as the Greenwich Village of Vancouver, this neighborhood is bordered on the west by Clark and by Nanaimo to the east, Burrard Inlet on the north side and Broadway to the south. Officially called Grandview-Woodland, this area was a thoroughfare for loggers back in the 1800's, with shops popping up along Commercial Drive, and houses being built off of Commercial Drive building the lovely neighborhood that it has become!

From espresso bars (our favourites), to local shops servicing the residents, to tap houses featuring local Vancouver and European brews, to cuisines from Mexico, Nepal, the Caribbean, Cuba, Italy, Japan and more, Commercial Drive is a great spot to experience the melting pot that Vancouver embraces.

Some of our favorite coffee bars include Joe's Café, which has spot-on espresso and cappuccinos…and don't forget the amazing ice cream float! You usually don't see this featured in coffee shops, unless, of course, you're in a Portuguese coffee shop such as this one!

Prado Café is also another great spot with a completely different vibe than Joe's Café…hipsters and laptops are the usual fare…and if you're gluten free, they make great gluten free muffins!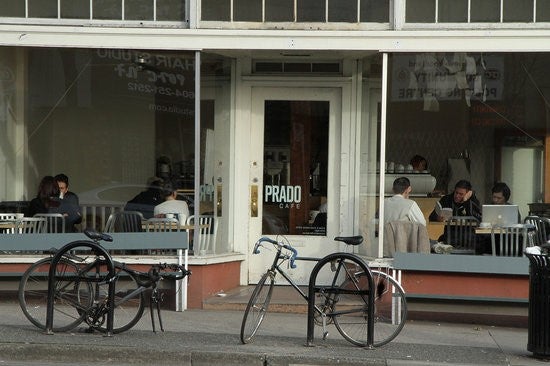 And some of the BEST espresso that you'll find on Commercial Drive is at the Abruzzo Caffe. Here is where you'll find authentic old Italy, from espresso to pizza to great conversation, it's such a fun place to eat and drink, watch soccer and immerse yourself in the Italian culture! A great place to experience the World Cup!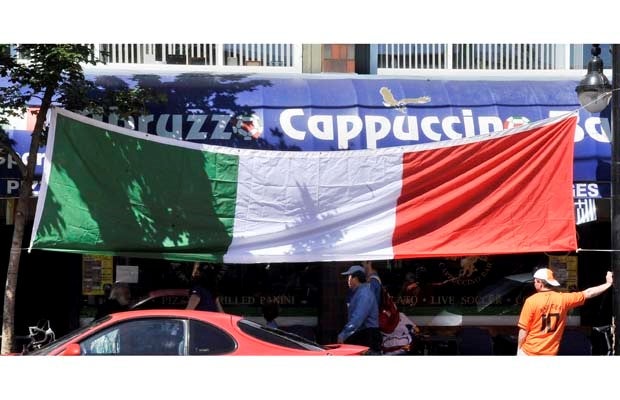 Another great feature of Commercial Drive are the buildings that have been developed with mixed commercial and residential space. We've put many clients into homes on and around Commercial Drive and they love and embrace the cultural diversity that The Drive offers. We'd love to connect with you if you have any interest in making the area on or around Commercial Drive your new home!
Thanks so much for stopping by!